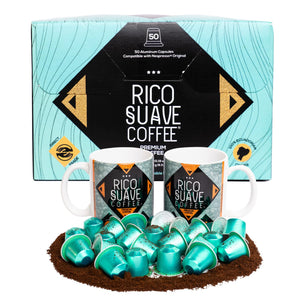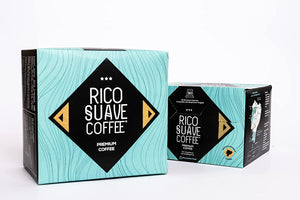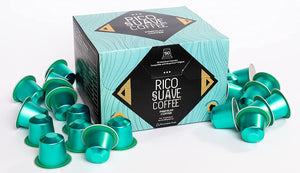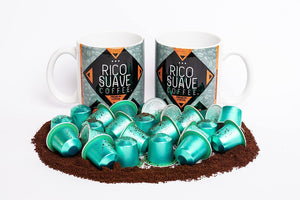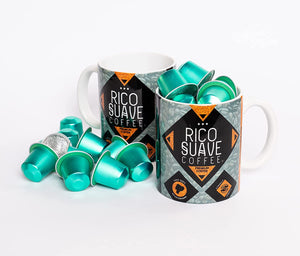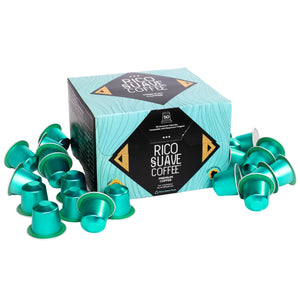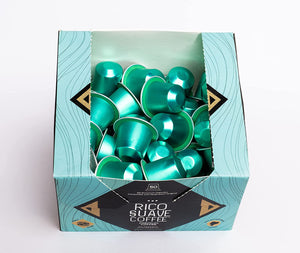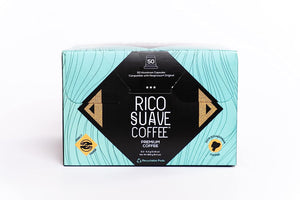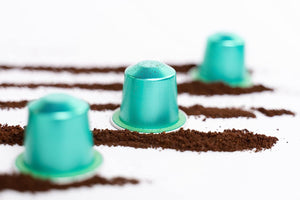 Premium Quality: Enjoy the rich, smooth taste of 100% Ecuadorian Arabica coffee with every cup of Rico Suave Coffee Pods.

Convenient Capsules: With 50 capsules in every pack, you'll have plenty of coffee pods to keep you going.

COFFEE BREWS 9.3 oz: These Rico Suave Coffee pods provide you with a 9.3 oz serving of coffee which is perfect for a longer drinking experience.

Perfectly Roasted: Our coffee beans are carefully roasted to perfection, ensuring a delicious and consistent flavor every time.

9.3 oz Pack: Get more bang for your buck with our generous 9.3 oz pack of coffee pods.

Easy to Use: Simply pop a pod into your coffee machine and let the delicious aroma of freshly brewed coffee fill your home or office.

Aromatic Flavor: Experience the full-bodied flavor and enticing aroma of Rico Suave Coffee Pods.

Reduce Waste: By choosing Rico Suave recyclable coffee pods, you can help reduce waste and minimize your ecological footprint.Perfect for Any Occasion: Whether you're starting your day, taking a break, or entertaining guests, our coffee pods are the perfect choice.